Bevego gets more effective with Digital Signage.
Together with PLAYipp the communications department can share right information to the right place – faster than ever!
"PLAYipp is a solution that fits us!"
We have met Annika Lincoln, marketingmanager at Bevego, and in this case we get to know more about how PLAYipp digital signage has been the solution to distribute information to 33 different locations across Sweden.
The challenge
Previously the communication consisted of sendign emails and distributing printed information to the different facilities. The problem with printed information was the time it took for the information to be produced, sent to print, printed and then delivered to various places around Sweden. This led to the fact that once the information arrived, it was often already out of date.
The marketing department at Bevego felt that they needed to get the information out faster and become more digital. The need to be able to customize the communication to different places was also an important feature when Bevego was looking for this type of solution.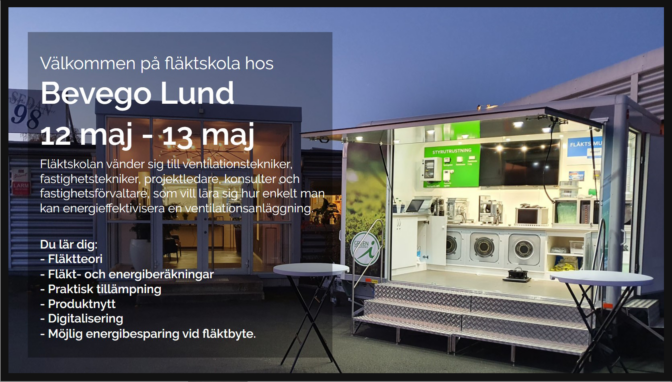 The Solution
Annika realized that they could use digital signage for external communication towards customers and visitors. Today one of their members in the department is working with content for the digital screens.
Today Bevego has a screen in every stor around Sweden. Together with PLAYipp the needs were reviewed and an inventory was made. In some locations, purchased screens could already be used, while some branches needed new investments. This was a way to reduce the initial investment but still be able to reach all customers and visitors with information from a digital information-screen.
"It is very quick and easy to get the information we need!"
Annika Lincoln, Marketing manager at Bevego
The result
Today the marketing department is much more efficient and the rest of the organisation has responded very positive to this and has seen new ways to communicate externally. They does not see them selfes as slow anymore and that PLAYipp's digital information screens were the solution to their initial problem.
Their coworkers are much more alert and on their toes to get information out that they might otherwise have thought they had missed deadline for. Now they know that it is quick and easy to get any information out to the stores and even brings up suggestions for what to publish.
The marketing department thinks that PLAYipp has been a great solution that meets their needs and they are really positive to continue working with the digital information screens.
"We have received great help from the support and then not only with the technical pieces but also with the admin program, what to think about when building the structure and good training – it has worked great! "
Annika Lincoln, Marketing manager at Bevego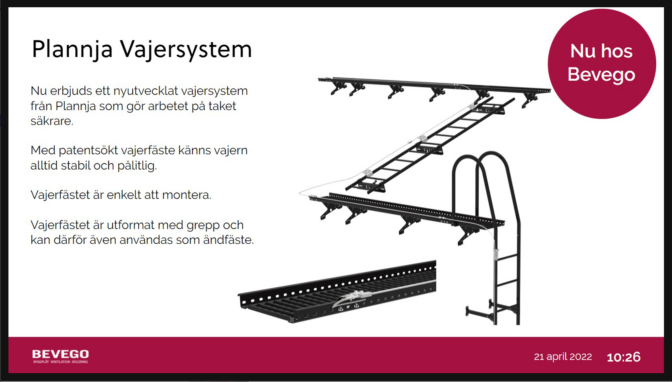 The company
Bevego is one of Sweden's leading wholesale and trading companies in sheet metal, ventilation and technical insulation and to collaborate with various suppliers is part of everyday life. This of course places great demands on the communication between suppliers, stores and head office to function properly and that the right information goes out to their 33 different branches throughout Sweden. We are incredibly proud to be the solution to this challenge!