Find inspiration
A collection of webinars, client cases, inspiration and knowledge. It's yours to learn from.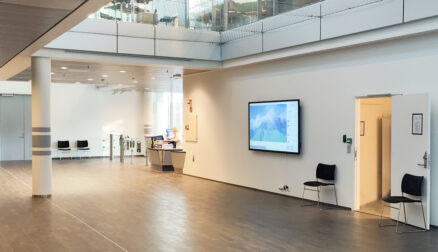 Case studies
Information revolution at AIS
Asker International School partnered with PLAYipp to implement a network of digital signage screens, revolutionizing the school's communication methods and enhancing the flow of information to students and staff.
News
New integration: Microsoft Teams
We are excited to inform you that we have launched an integration with Microsoft Teams. PLAYipp can now broadcast conversations across your information landscape, ensuring fewer audiences are left behind…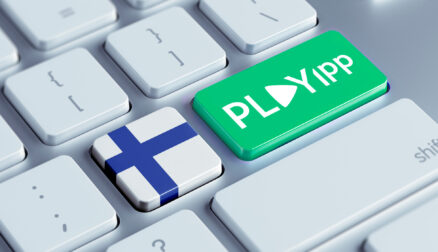 News
Vihdoinkin! PLAYipp puhuu pian suomea.
We are working hard to make our publishing platform 100% Finnish. Want to know when it's ready? Sign up and we'll get back to you as soon as we know when we're ready. Nähdään pian!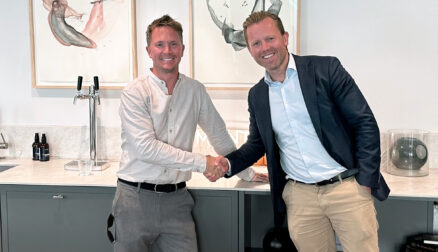 News
PLAYipp partners with Monterro
PLAYipp partners with Monterro to continue expansion September 19th 2023 Today we are delighted to announce that Monterro has chosen to become the majority owner of PLAYipp. They will contribute with both expertise and extensive experience to allow PLAYipp to…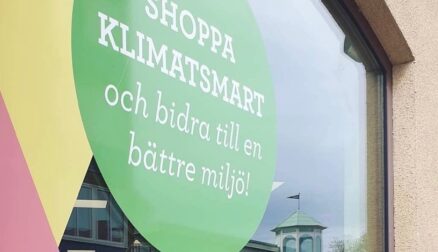 Case studies
Busfrö enters the digital world.
Busfrö – Sweden's largest second-hand chain for the whole family, has now taken the step into the digital world. With the help of PLAYipp's digital information screens, Busfrö will be able to communicate with its customers in a completely new…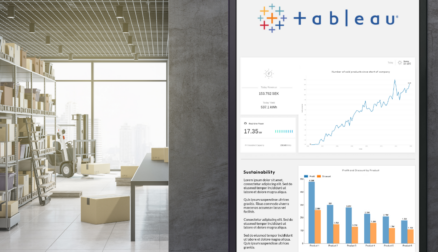 News
Welcome Tableau!
We are incredibly proud and happy to welcome Tableau to our arsenal of integrations. As the world leader in visualizing data, Tableau is an expert in making information easy to understand and digest. It's a perfect match, if we may…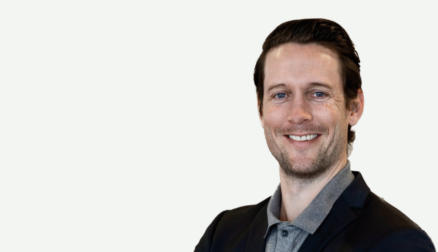 News
The growth journey continues – PLAYipp takes the next step, Norway.
Norway is the first country in PLAYipp's launch abroad. Marius Müller will take the reins in Norway and represent PLAYipp. He comes most recently from Kinly where he worked as a strategic partner. Marius officially joins PLAYipp on March 1…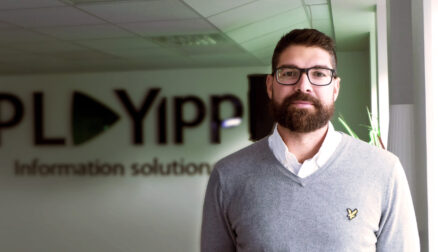 News
Welcome to the new CEO of PLAYipp!
We are glad to inform that it will be Henrik Mazzanti, formerly Business Unit manager at Nordlo, who replaces Richard as CEO.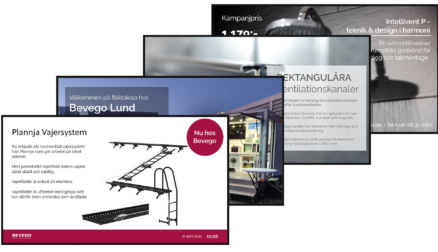 Case studies
Bevego gets more effective with Digital Signage.
We have met Annika Lincoln, marketingmanager at Bevego, and in this case we get to know more about how PLAYipp digital signage has been the solution to distribute information to 33 different locations across Sweden.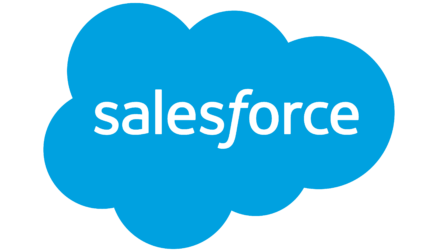 News
New integration to Salesforce
Market-leading signage and world-leading CRM – can it get any better? We are pleased to announce that we are now integrating into the social business network – Salesforce Chatter.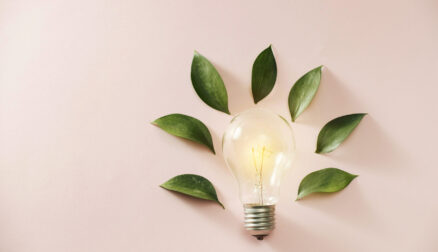 Inspiration
PLAYipp makes it easy to show what you're good at in realtime.
PLAYipp makes it easy to show what you're good at in realtime. We have helped companies show great content on screens for almost 20 years. The latest and hottest trend among clients is to use their other supplier's data to…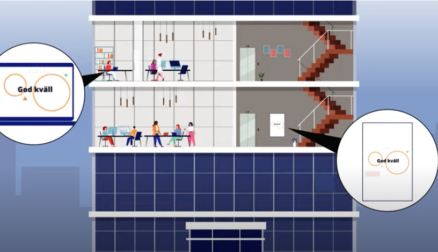 Inspiration
How does PLAYipp Digital Signage work?
In this movie we show how you can use PLAYipp Digital Signage to enhance your business!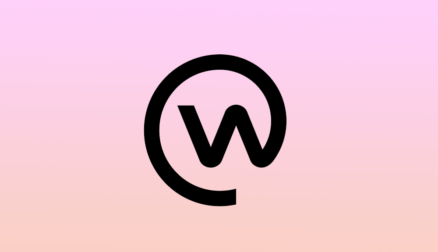 Integrations
We do Facebook Workplace
Got Facebook Workplace? Do you want to broadcast the latest from there to you Digital Signage? PLAYipp got you covered.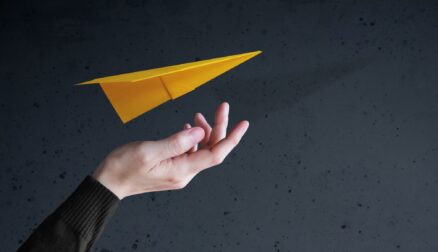 Case studies
How do you communicate with employees in 120 countries at the same time?
With the help of PLAYipp of course! A prerequisite for success is that information is communicated through one single channel.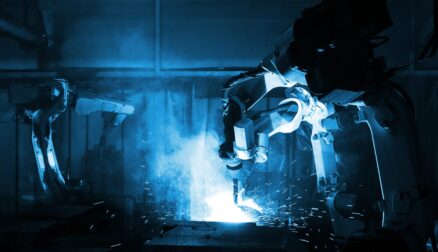 Case studies
CEVT needed a reliable solution for communication.
With 2000 employees in 13 buildings was PLAYipp the go to solution!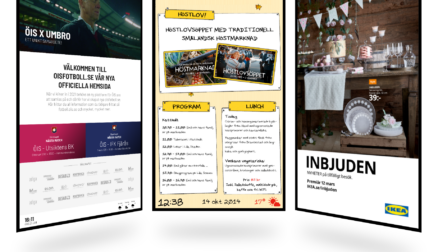 PLAYipp Digital Signage
5 strong reasons to consider using Digital Signage to boost your intranet
We have listed the top most interesting benefits of using signage to boost and be successful with your intranet. Regardless of which solution you are with.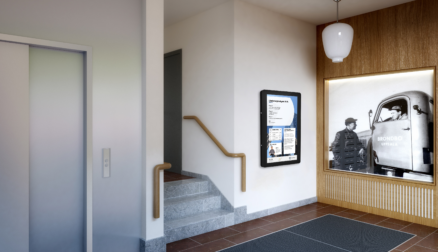 Case studies
Digital screens – the best way to communicate for Balder..
With just over 1,000 properties in Sweden alone, the decision to use digital hallway screens was easy for Balder. Together with PLAYipp and our partner Picler it was a piece of cake.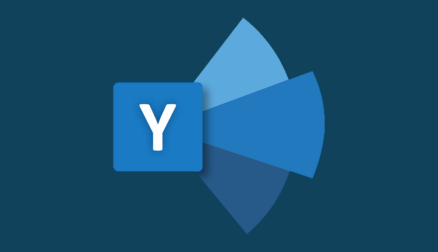 News
New integration for Digital Signage – Yammer!
Finally you can broadcast your Yammer feed to a screen close to you.
News
Power Bi to your screens!
Great news! Integrate your Power BI account to your PLAYipp Digital Signage screens and share your success with every employee!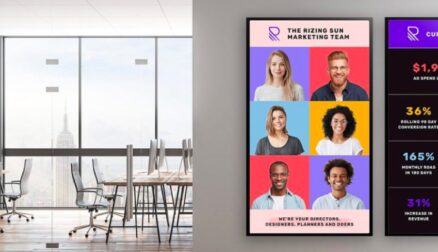 Inspiration
8 things to keep in mind for successful communication.
Going from non-existent or sporadic communication with your employees to engaging, present dialogue is challenging, not least for you who are to create and maintain it. Here's a few things to keep in mind!
Ready when you need us!
You reach us by chat, email and phone, in both Swedish, English and Norwegian.
Free support
Loads of knowledge
Reply within 4h