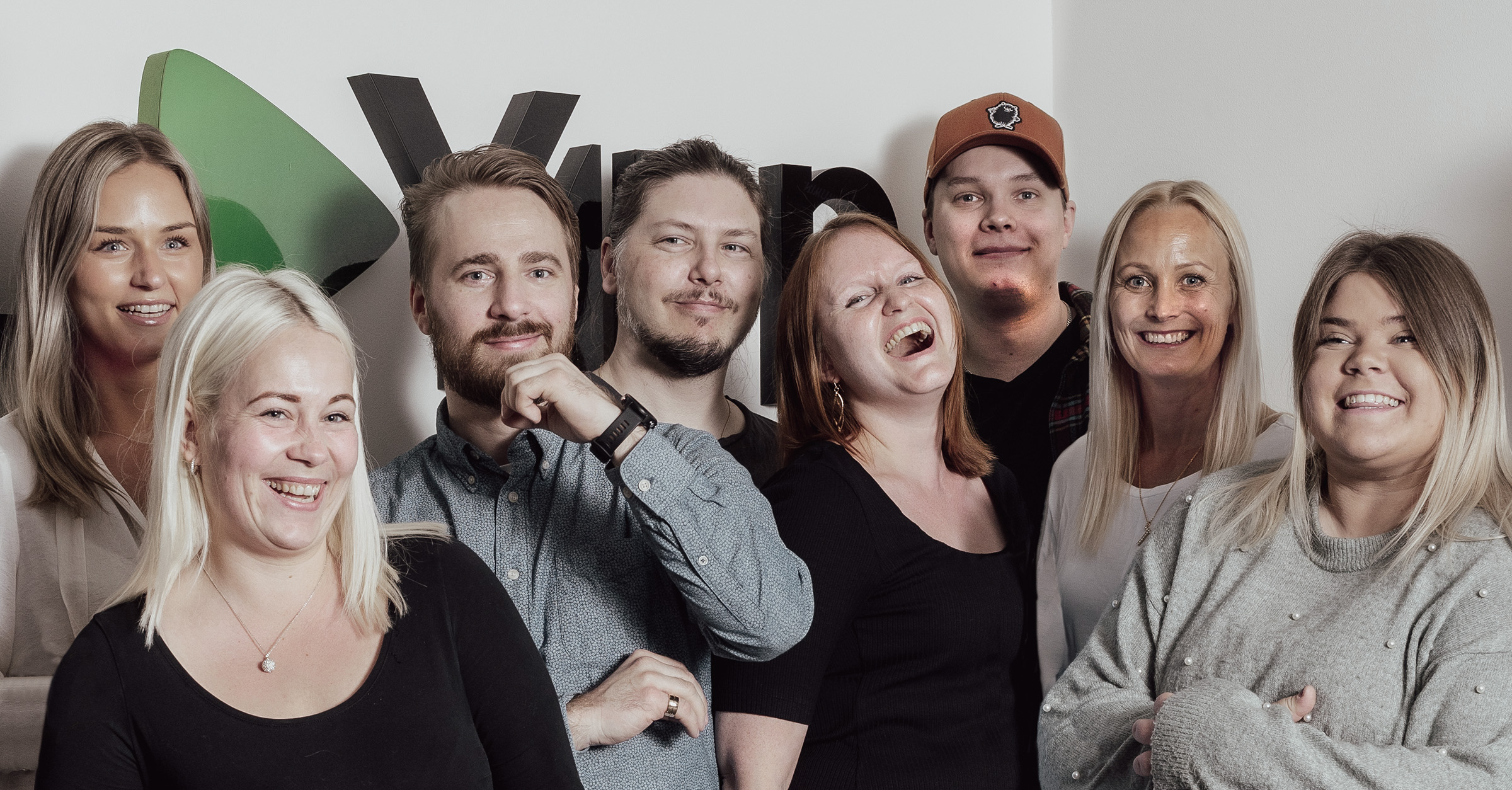 Come and PLAY along!
We are on a mission to digitalise how information is shared. In workplaces, in the public space, in restaurants and retail stores. Are you ready to be part of this awesome journey?
Who we are.
PLAYipp was founded in 2001 by a young Richard Häll in Gävle, Sweden. Since then, PLAYipp has grown into one of the most successful digital signage companies, leading the movement to digitalise information sharing through digital screens in public and private spaces. With our user-friendly digital signage platform, we facilitate the work for communicators across the globe. We ensure that target groups are reached where they are, when they are there.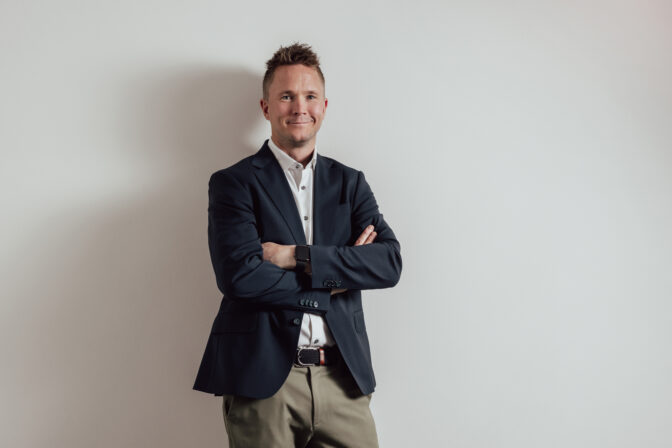 Are you the next PLAYipper?
We are we, a strong team of experienced digital signage professionals. We want you to become part of our team with dedication, community, and energy, enhancing our customers' digital communication.
We're all different, and that's one of the best things about us. Our diversity allows us to learn from each other, share our various experiences, perspectives on challenges, and solutions. What unites us is the desire to do better, go the extra mile, be humble, and listen. And the determination to keep being just that way.
We're constantly moving forward. We see our product as a kaleidoscope of skills and experiences, resulting in something we're proud of. We stand tall and smile, then take the next step.
We want you to share the same ambitions as us – taking initiative and daring to challenge us. We welcome that because it benefits both individuals and the company. By working in smaller teams where everyone is heard and has the opportunity to express their thoughts, we make progress.
Who knows, you might want to join us on this journey?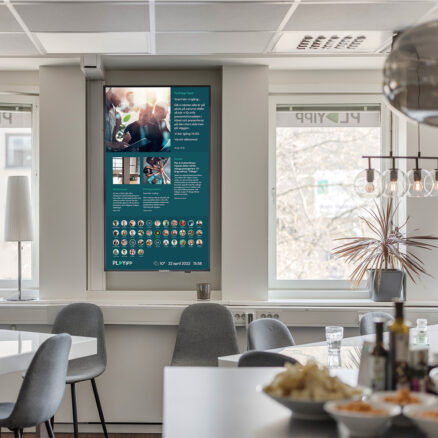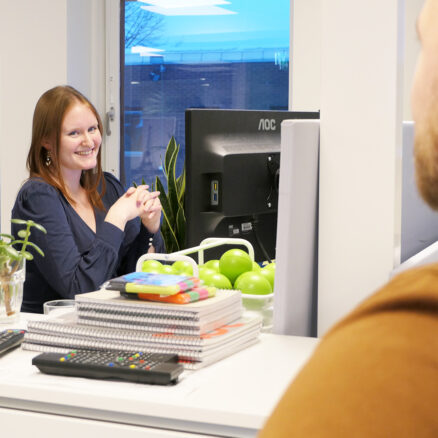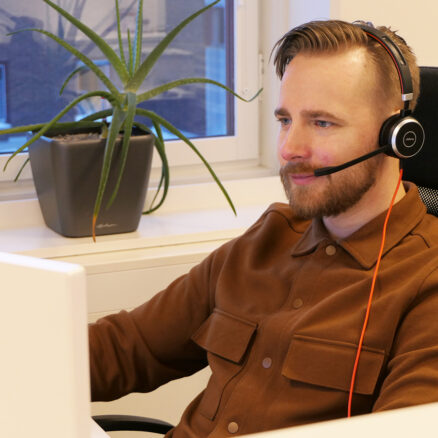 Our values


Energy
We stand for positivity, innovation, and openness.


Community
We build relationships by listening actively, sharing knowledge, and respecting others' opinions.


Commitment
We take responsibility, question, and strive for improvement.
AND MORE?
In addition to a great company culture and wonderful colleagues, we also offer you as an employee a variety of benefits such as:
Work/life balance
Flexible working hours
Hybrid work (you have the opportunity to work where you feel most productive)
25 days of vacation
24 hours of leave to take when you want instead of half-days before holidays
PLAYipp pays up to 10% extra of your salary during parental leave
Community
A delightful office with spaces to play games and eat together
A well-stocked kitchen with bread, fruit, and spreads
Monthly Social Meets where we gather at the office to enjoy something delicious and discuss a selected topic. An excellent way to build connections!
Quarterly information meetings where we review the company's results, safety, and goals
Swedish Fika friday
Benefits
Individual salary setting
Advice on placing pension funds
6% allocation to your pension
Annual salary reviews
10,000 SEK recruitment bonus
PLAYipp ensures you have the equipment you need to perform your work
Paid leave for your own wedding, close family member's funeral, or your own 50th birthday
Health & well-being
From your first month of employment, you are covered by insurance through SEB & Fora
Increased allocation to your pension savings
One hour of wellness activities per week
Wellness grant
4,000 SEK per year, distributed as 2,000 SEK every six months
PLAYipp covers half of the registration fee for individual sports events and competitions.
See what some of the PLAYippers say themselves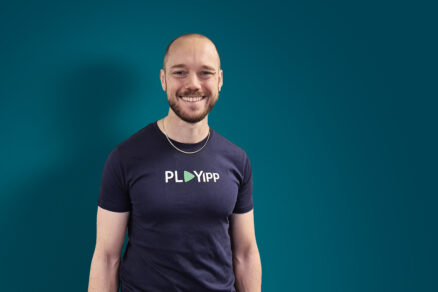 "PLAYipp has an incredible company culture. What a sense of team spirit there is here. I really thrive!"
Zebastian Aspenfelt, Customer support manager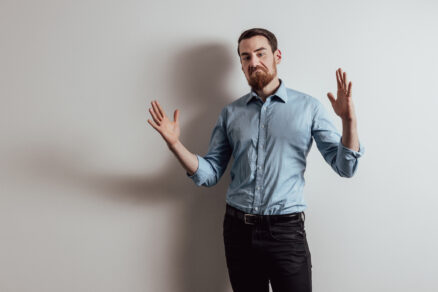 "The best thing about my job is that all the tricky questions that come up in everyday life are challenging and fun. No day is the same as the other – which I like!"
Niklas Ljung, CTO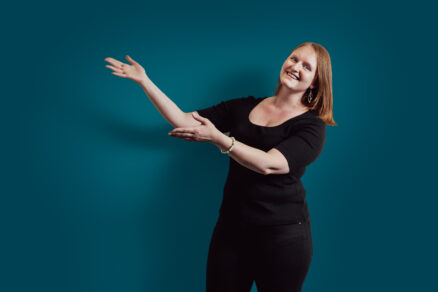 "It's great here! I get along very well with my colleagues, and we have fun together!"
Moa Westman, Customer success