A partnership above and beyond.
PLAYipp will supply you with market-leading products for digital signage and co-working communication.
The power of partnership.
PLAYipp really likes partnerships. It's the foundation of almost all our relationships with our clients. Usually, our partners are our customer's suppliers, the partner holds insights and know-how about the local market and we bring market-leading software and the tools of amazing digital communication. Together we help our customers become even more successful.
PLAYipp Partnership
We ensure that our partners have access to continuous training, expert help who can attend meetings and a whole team of product specialists who help your customers succeed.
What does it mean?
We adapt in many ways to what our partners need, but things we can always contribute are insight and understanding of the products. PLAYipp handles all support and assistance to your customers if you so wish.
Partnerportal
In PLAYipp's partner portal, you can see all your orders, place orders and see which customers who are in need of an updated licens. Here you will also find the latest presentation material.
Our partner program
We have several different levels of partnerships. You know better then anyone what you need, so which level is right for you?
Bronze partner
As PLAYipp Bronze partner you get
Partner portal
Your own support tool
Presentations
Newsletters
Unique prices
Digital education for your staff
Silver partner
As a PLAYipp Silver partner, you get
All from the bronze program
Free access to PLAYipps products
Support in public procurement
Experts can attend your meeting with customers
Continues education of staff
Uniques partners supply delas
Gold partner
PLAYipp Gold partner get
All from Silver partner level
PLAYipp watches public procurements
Trade fair materials
Your brand on presentations
Your brand on marketing material
A short presentation of you on PLAYipp.com
Your own brand on client portal site
PLAYipps partnership.
To work together to deliver a unique and smart solution where the client is looking to solve their digital communication issues is what we love more than anything. On top of that, we are a great partner to be with, we don't call in the middle of the night, we never question you. We trust in you.

What we do is making sure our partners have access to ongoing education, experts at hand, who can jump into meetings if you wish too and a full team of product specialists, who will help all your customers become successful, regardless of which PLAYipp product they invest in. Because we trust you.
What we do for you?
We try to adopt as much as possible to each partner's specific needs but what we always try to bring is insights and understanding for how our products benefit others. What can be done with them and how to best make them work at work. PLAYipp can run all customer support and assisting your clients. Our partners have access to a unique "partner portal" where you see, administrate and add your orders. You can even see when your customers need to repurchase their licenses.

We also supply material, both printed and digital. Our product specialist is at your disposal to educate you and your clients.
How do others do?
We are often asked how others solves their digital communication challenges with our products. Let us present some of the more common solutions used by our customers.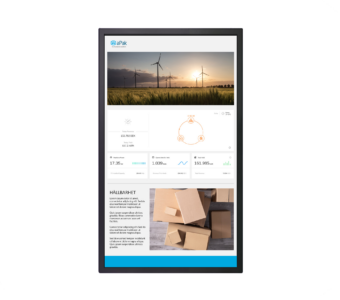 Internal communication
A great way to deliver information and communication that can, and will, engage co-workers. Often useful when working at different locations to build culture but also showcasing KPI´s or make notions from an intranet reach further.
Information for visitors
Receptions, waiting rooms or meeting facilities. A beautiful and digital way of greeting, inform or communicate with your visitors or guests.
Sales department
Salespeople tend to have specific targets and specific KPI´s to follow. By using PLAYipp those numbers can easily be displayed and showcased for more to see!
Production/packaging/logistics
Orders, packaging, production lines. All have business vital information to showcase but the use of cellphones or smaller screens can be hard to solve. With PLAYipps software all the necessary information can be published, in clear view for those that needs it.
"Dialect wanted a partner thats forward thinking and can help us grow. Thats why we choose PLAYipp."
Camilla Kargus, Business Manager, Dialect Sverige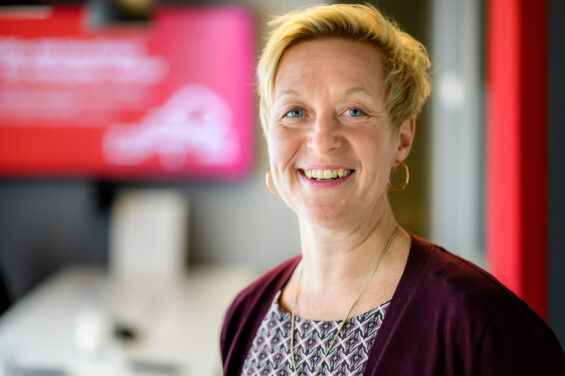 Ready when you need us!
You reach us by chat, email and phone, in both Swedish, English and Norwegian.
Free support
Loads of knowledge
Reply within 4h