Put your information
in the shop window.
Together with PLAYipp, you can find smart and simple ways to create communication that makes a difference for your potential and actual buyers via digital screens in your offices.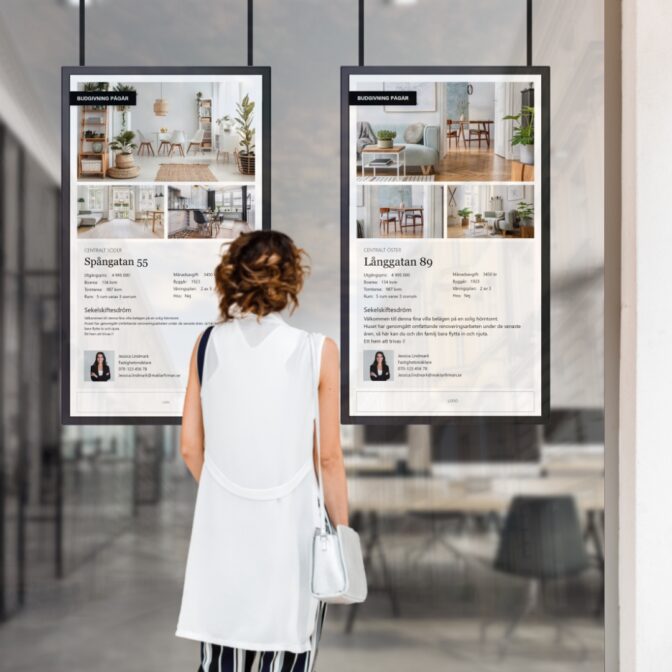 Home is where I place my digital signage.
Communicate your best objects, finest photos and clearest
special offers – around the clock, with no need to be on site
to do updates. We're already helping lots of estate agent
windows to look perfect.
Some of our 3000 customers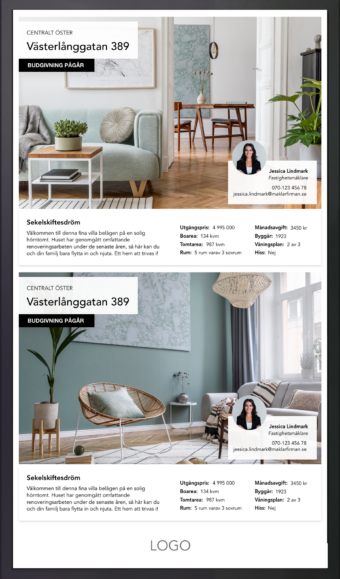 Timer control
The facility to schedule the content on the screen means that it is always relevant.
Multiple panels
If you want to display several things simultaneously, it's just fine with our so-called panels. Which saves space if you have a lot of properties on the go at the same time.
Cloud-based
You can update screens from anywhere, creating better workflows and less stress.
Social media
More and more estate agents are working actively with social media. With our system, this hard work can also be seen in your shop window.
Collaboration
No restriction on the number of users, each estate agent can manage their own properties. Local
offices can also collaborate with central departments.
Better awareness
Video material or changing slide shows make your window more attractive to potential buyers
passing by.
Video
We can display virtually all video formats and support many major streaming providers. Give
your video material pride of place in your communication.
Efficient
The only thing required to update content is internet connection. You will save hours every week!
PLAYipp loves VITEC & Mspecs.
We can link your properties straight from Vitec or Mspecs to our screens. Smart, simple and reliable. For faster workflows and less administration. It's quite simply so much more fun and above all easier to get the job done together with us. Integrations such as Vitec and Mspecs make it that little bit easier to do the job.