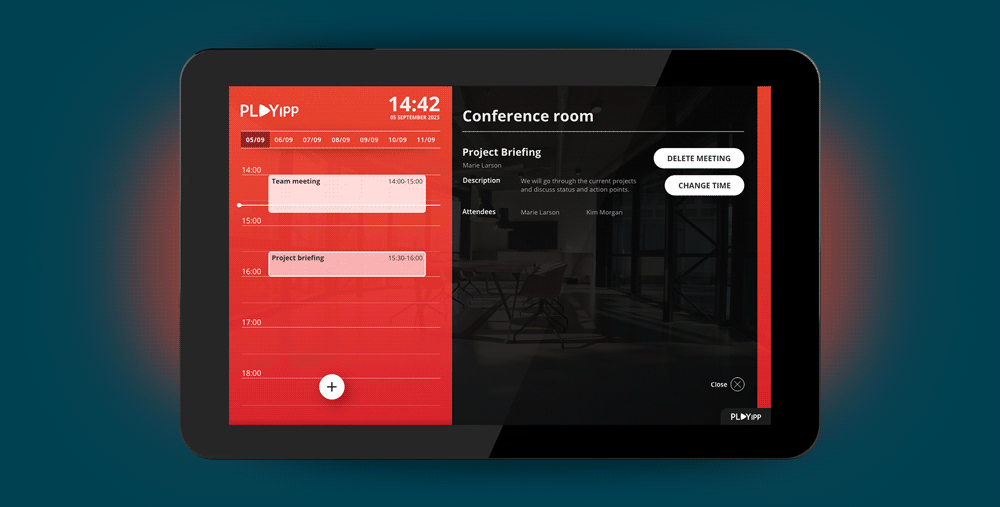 Nå er det lekende lett
å reservere møterom.
PLAYipp Rooms er løsningen for deg som vil gjøre det raskt og enkelt å reservere møterom.
Våre tekniske løsninger er ikke bare stabile, de er også svært brukervennlige og fungerer som et smart innslag i kontormiljøet.
Hva kan PLAYipp Rooms hjelpe deg med?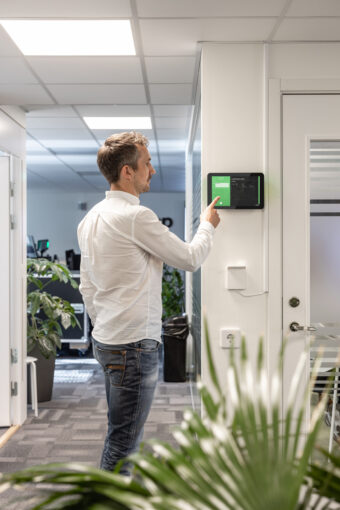 Reserver rom rett på skjermen
Plasser skjermen rett ved hvert møterom. Med touch-screen blir det raskt og enkelt å legge inn en reservasjon.
Vis deltakere og møteagenda
PLAYipp Rooms viser hvem som skal delta på møtet og hvilke punkter dere skal gjennomgå.
Vis utstyr i rommet
Skjermen viser deg hvilket utstyr og digitale hjelpemidler som er tilgjengelige i rommet.
Skybasert
Vår programvare er 100% skybasert. Du kan oppdatere, redigere og legge til innhold uavhengig av hvor du befinner deg.
Synkronisere med kalenderen din
Få full oversikt over dagen din ved å synkronisere dine avtaler med skjermen.
Kostnadskontroll
Én fast kostnad betyr god oversikt over utgifter og budsjett. Smart og helt uten overraskelser.
Kontinuerlig utvikling
Vi utvikler og forbedrer produktene våre kontinuerlig – alle oppdateringer er inkludert i prisen!
Vi jobber bare med de beste.
Lag et velfungerende system for møtebooking som din IT-avdeling vil takke deg for! Google og Microsoft er best i verden på utvikling av kalendersystem for bedrifter. Legg til PLAYipp Rooms i systemet du foretrekker, og kom i gang med romreservasjoner på et blunk.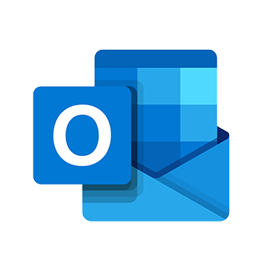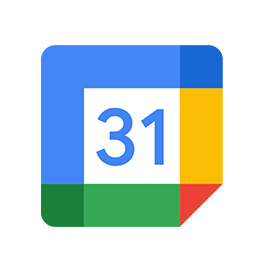 Hva koster PLAYipp Rooms?
Når du kjøper PLAYipp-rom følger det med en rekke virkelig fine ting som kan være greit å vite, ikke minst når du sammenligner oss med andre.
Gratis støtte på tre språk
Kontinuerlig utvikling av grensesnitt
Prisvinnende grensesnitt
Mulighet for å synkronisere med PLAYipp Digital Signage
Hva koster PLAYipp Rooms?
PRIS PER LICENS
*Priseksempel er beregnet for en 36-måneders lisensperiode og inkluderer ikke maskinvare eller montering.
Teknikken.
For the absolute best experience, we recommend the Philips 4551 t-line screen. This screen also has a super nice light frame at the back that lights up the wall it sits on. When PLAYipp Rooms changes status, the light color of the screen also changes. A really nice addition to the office's environments.
Size: 10.1 ″ inch / 25.6 cm
Resolution: 1280 x 800
Power over Ethernet
Multi-touch technology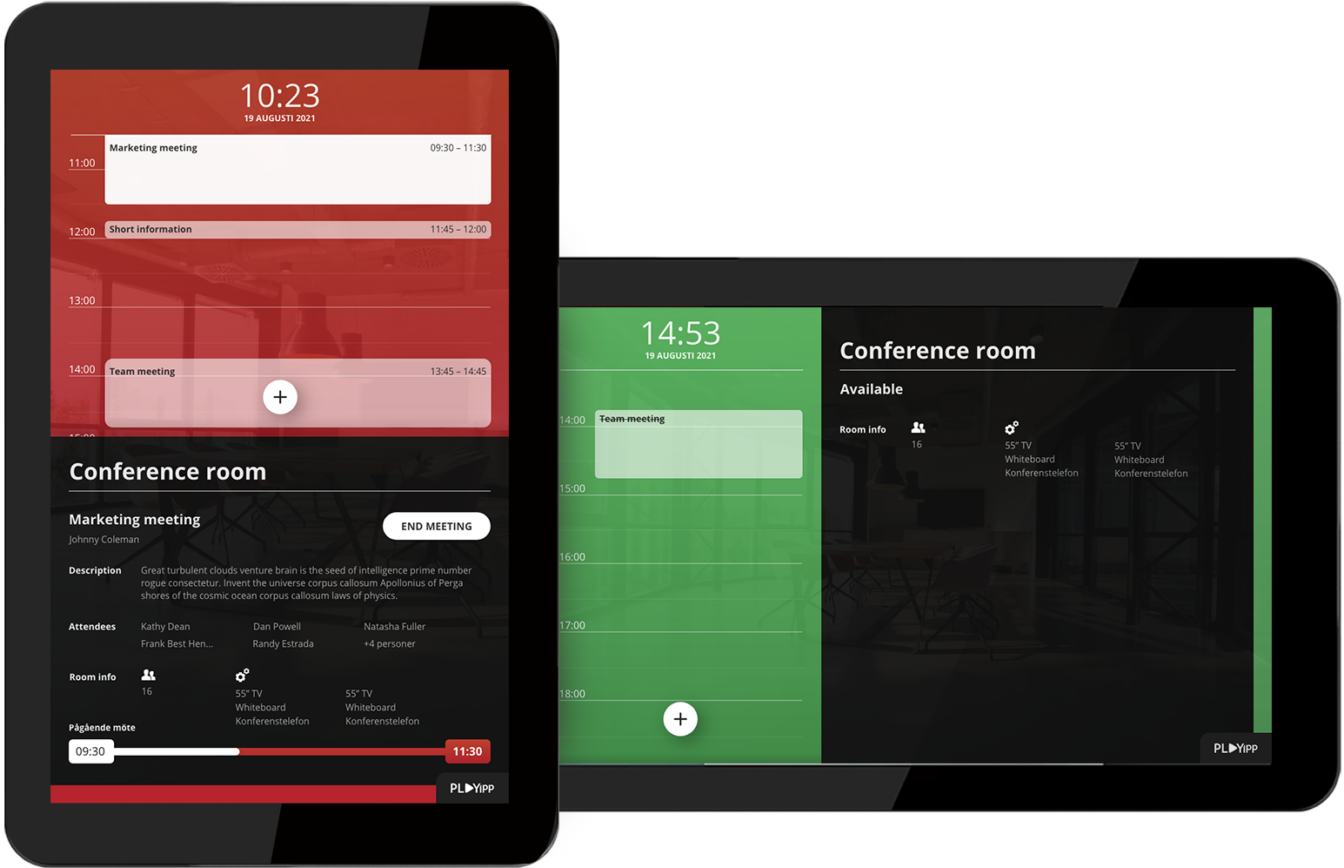 Great touch experience
With this screen, the touch experience becomes completely different. No lag and no nothes. Just smooth sailing.
LED-indicated status
Green for go, red for no! When the room is free to use, the back of the screen lights up green and as soon as the room is occupied, it lights up red.
Power over Ethernet
Avoid all tangled wires and get a clean setup by letting the monitor get its power supply directly via PoE.
Markedets beste support?
Vi er alltid beredt om du trenger oss. Du når oss raskt som lynet via chatt, mail og telefon, på både svensk, engelsk og norsk.
Fri support
Mye kunnskap
Svar innom 4h