Kundcase
PLAYipp Digital Signage
Smart och enkel kommunikation på Malmö Universitet.
Vi har fått möjlighet att ha ett samtal med trevliga Kerstin Björkander på Malmö Universitet. Kerstin har en pigg och vackert klingande skånsk röst när jag ringer upp. Hon visar sig vara en nöjd användare av PLAYipp Digital Signage.
I Kerstins tjänst som Forskningshandläggare ingår bland annat att internt synliggöra den forskning som genomförs på institutionen. Det kan handla om forskning kring sociala frågor om barns välfärd, missbruk, åldrande, funktionshinder, fattigdom samt uttryck för strukturell ojämlikhet utifrån både praktiska och teoretiska kunskapsintressen. Forskningen resulterar ibland annat artiklar, böcker, rapporter, internationella och nationella samarbeten, seminarier och konferenser.
Kerstin Björkander jobbar som Forskningshandläggare vid Institutionen för socialt arbete på fakulteten Hälsa och samhälle på Malmö Universitet. Här finns ca 100 anställda – forskare, doktorander, undervisande lärare och administratörer, som arbetar på två olika plan i Gäddan, en av fastigheterna vid Malmö Universitet.
När Kerstin började sin tjänst 2018 fanns redan PLAYipp inom väggarna på Universitet men inte med det syftet som Kerstin har. De som ansvarar för hela användandet är fördelat främst på vaktmästeriet och kommunikationsavdelningen. Det finns vaktmästerier som ansvarar för olika byggnader och kommunikationsavdelningen som har övergripande ansvar över den externa dvs publika informationen som berör elever eller olika slags besökare. De som publicerar till de skärmarna har tillgång till flera skärmar för att snabbt nå ut med information som berör flera målgrupper. Den informationen är menad för elever och besökare. Kerstin är ansvarig för "sin" skärm som visar information internt på Institutionen för socialt arbete, som hon uttrycker det.
Genom en plattform som PLAYipp kan forskningsaktiviteter enkelt och snyggt presenteras och delges de anställda, och enkelt uppdateras vid behov.
När Kerstin berättar att hon är helt självlärd blir jag jätte nyfiken. "Vad menar du med det?" frågar jag. "Jo, när jag kom igång med hjälp av vaktmästeriet insåg jag att jag vill göra på lite annat sätt. Eftersom jag är helt ansvarig om min skärm så är det inte så strikt att jag måste följa Universitetets riktlinjer fullt ut. Efter endel fails and errors och med hjälp av instruktioner som finns i gränssnittet, lärde jag mig ett bra arbetssätt som passar mig". Kerstin berättar vidare på sin skorrande skånska om att hon har en struktur med olika mallar som hon använder för olika syften: "Jag bara byter en bild och byter text".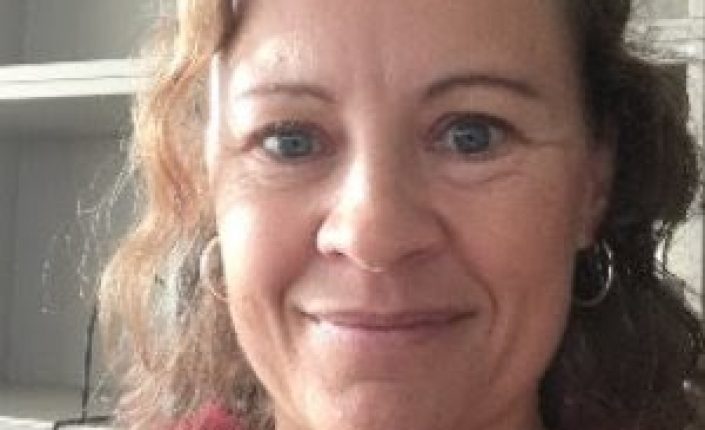 "Efter en del fails and errors och med hjälp av instruktioner som finns i gränssnittet, lärde jag mig ett bra arbetssätt som passar mig"
Kerstin Björkander, Forskningshandläggare på Malmö Universitet
Kerstin har ingen direkt tidigare erfarenhet av publiceringsverktyg eller förflutet som kommunikatör, men tycker det är stimulerande och har lätt att formulera sig med ord. Hon har fått mycket positiv feedback och kommentarer om det som läggs ut på skärmarna. På så sätt har hon fått till sig att det som publicerat uppskattas. "En del har önskat att det jag skriver egentligen borde ut till fler skärmar", säger hon stolt. Kerstin beskriver vidare hur hon gillar att förstärka sin text med bilder som rör området hon skriver om. Hon har märkt att det uppskattas av läsarna. Hon får ofta till sig förslag och underlag på vad kollegor vill att hon ska publicera.
Kerstin tar själv upp utmaningen i de speciella tiden vi verkar i alla just nu. I och med Corona arbetar just nu de flesta forskare hemifrån och Kerstin ser ett problem med att inte nå ut till alla på samma sätt som tidigare. Hon nämner mail men hon betonar också den volym av diverse mail som skickas att det är mycket svårare att nå personerna den vägen.
"PLAYipp går ju numera att komplettera med vår app Connect", säger jag. "På så så sätt hade alla kunna ta till sig exakt samma information och dessutom ännu mer smarta funktioner", passar jag på att nämna i förbifarten. Vi börjar summera ihop och avsluta. Plötsligt bryts samtalet och jag ringer åter upp Kerstin. Hon skrattar när hon svarar och säger att det nog är något fel på hennes telefon. Den brukar tydligen bryta samtalet efter 30 minuter. Det tar vi som vår signal om att tiden är ute och denna gången hinner vi säga tack och önskar varandra trevlig helg.
Efter samtalet med Kerstin insåg jag att jag fick fler insikter om personerna som använder PLAYipp i sin vardag. Man behöver inte vara med från början när det sätts upp, det var enkelt för Kerstin att addera till sin interna skärm. Man behöver inte heller vara varken kommunikatör eller IT-expert för att på ett tydligt och effektivt sätt informera 100 st människor som arbetar självständigt.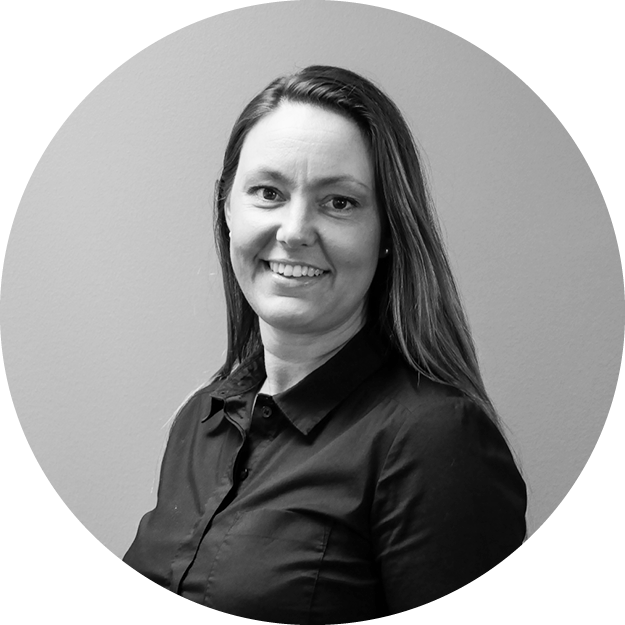 För att försöka förstå och förmedla vad och hur PLAYipp används har jag startat en intervjuserie. Jag har arbetat på PLAYipp på sälj & marknad under 3 år och har deltagit i många intressanta möten med återförsäljare och kunder. I ett försök att visa upp människorna som verkligen använder PLAYipp intervjuar jag människor i flera olika roller och i flera olika organisationer eller företag.