Digitalize your staircase and save time.
And upgrade your relationship with tenants.
Smart digital information in your entrences.
Humans tend to find it difficult to resist light, movement and shifting contrasts of a screen. With relevant messages, the probability increases that the recipient reads the content compared to any other solutions.
For the real estate industry, this means fewer error reports and more tenants who read important information as well as more time for janitors and property managers to work with development and improvements instead of exchanging information signs or answer questions.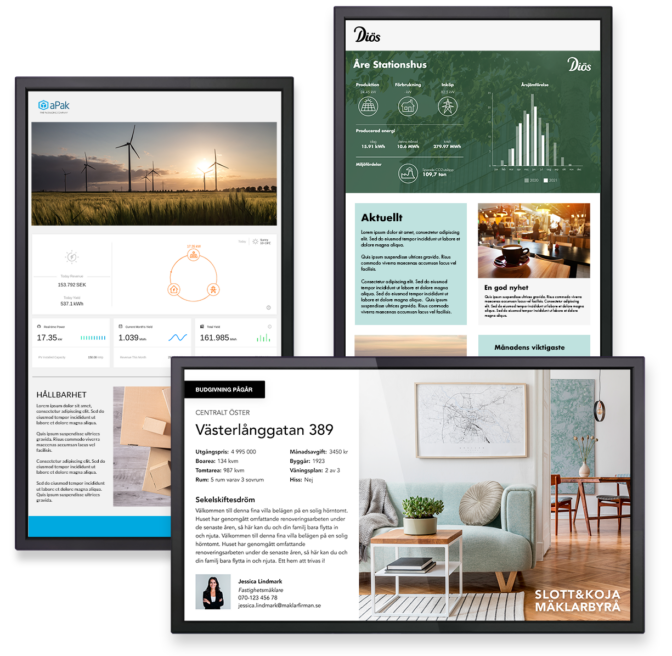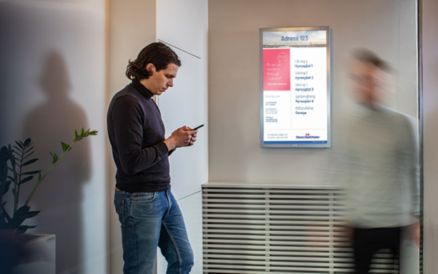 Save thousands of hours.
How many hours do your property managers usually spend updating information in the staircases? PLAYipp is completely cloud-based, this basically means that all your information screens can be controlled from a single computer. A great leap for your business to keep track without being physically there. Do you want to update 1, 5 or 26 information screens? No problem, it's all done with a few keystrokes.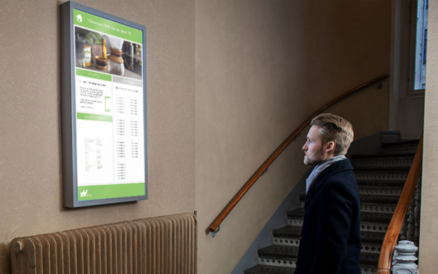 The importance of reach.
How well do you know your tenants? Many landlords write notes, but how do you know if someone's reading? Or even understands? With digital screens, you can adapt the language. If you have multicultural tenants, you can match the information. Which quickly reduces misconceptions or misunderstandings.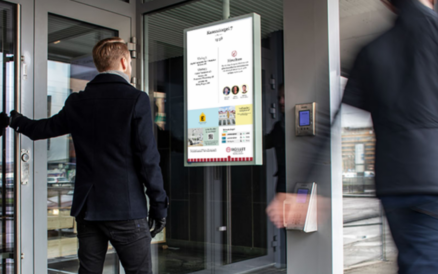 Communication in control.
PLAYipp has a well-developed and easily administered interface where you have control of every single screen, regardless of whether you have 2 or 200 screens. You can update all locations quickly and correctly. You can even see if the screens are online or not. Effective all the way.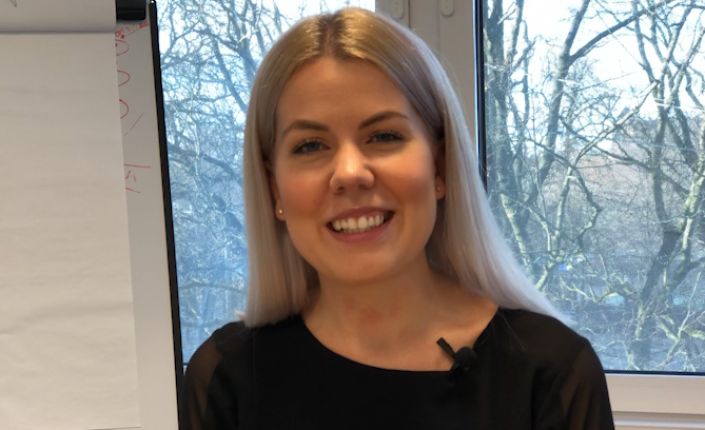 "Finally we can communicate the same information to all tenants quickly and easily!"
Therese Lidström, Balder
We love integrations!
Integrations enable automatic information and communication. Work once and never again. It is a fantastic opportunity! If you already create communication on Facebook, an intranet or via Power-Bi, you can easily connect accounts to your information screen. PLAYipp's smart interface adapts and publishes your content automatically to your screen. Doing the same work twice ends here.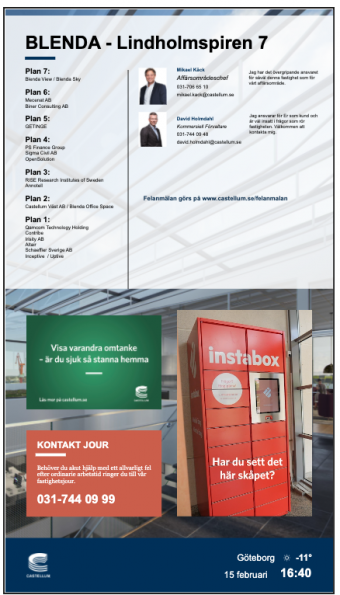 FastAPI
With the help of FastAPI, you can quickly and nicely display housing lists directly on your digital staircase screen.
Vitec
With integration to Vitec, you avoid all duplication of work and you only need to update your information in Vitec. Isn't that a dream or what?
PowerBI – Microsoft
Share data, statistics and success with the entire company and engage customers, colleagues and visitors.
Sharepoint
Do you use Sharepoint? Or let ical give your guests information about upcoming activities? Automatic downloads make updates a thing of the past.
What do our customers say?
Our employees move a lot between our offices, which requires a channel that is easy to consume.

Margareta Nilsson
Internal Communication Manager på CEVT.
Finally, we can communicate the same information to all tenants quickly and easily.

Therese Lidström
Grafisk producent på Balder
We got exactly the design we wanted. Good training via film and the support page is great for us administrators.

Christina Jacobson
Pre Zero
Look like you
There are no limits to what an information screen can look like.
For a property owner, you can adopt the look that your visitor is expecting to see. The layout is fully editable either by you, your agency or by our competent graphic designers.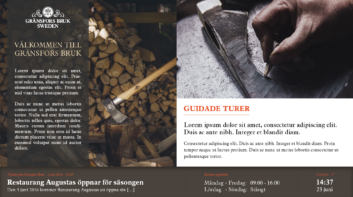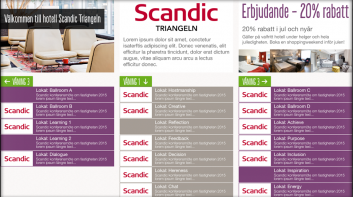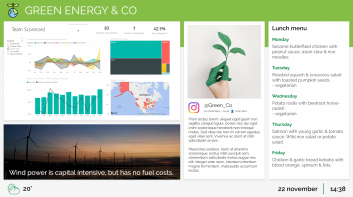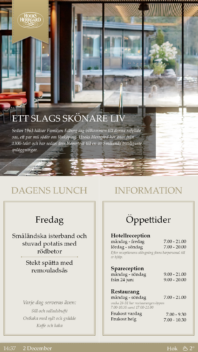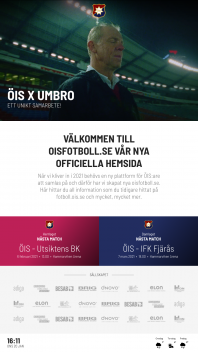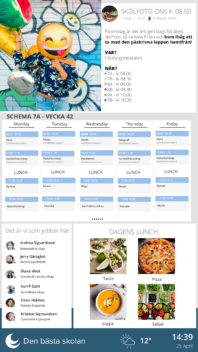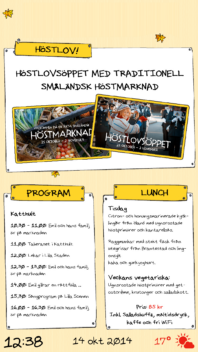 How do others use PLAYipp?
We are often asked how our other customers solve things. In the real estate industry, we are particularly well used in the following areas:
Shopping center
Use the digital information screen in a smarter way by displaying maps, arrows and signposts around your premises.
Conference facilities
Do you run a conference facility? Take the opportunity to welcome visitors, tell them where everyone should go and / or when it's coffee time. Everything gathered in one place!
Communication to tenants
On the digital information screen, only you set boundaries. Show washing times, renovations, shutdowns or why not show who lives where?
How much to tango?
Being our customer is supposed to be easy and straightforward. No hidden fees, no surcharge but we do help you with both analysis and delivery. We even onboard without the cost. We love customers that are successful!
Always free support.
No hidden fees.
No user limits.
Backup on us.
How much to tango?
PLAYipp Digital Signage
Price is per month/license/screen.*

The best support on the market?
We are always ready if you need us. You reach us quickly like lightning via chat, email and phone, in both Swedish, English and Norwegian.
Free support
Free onboarding
Reply within 2h