PLAYipp Digital Signage
Case studies
How does Qmatic succeed with its internal communication?
As a geographically dispersed company with employees in over 120 countries it has been a long-standing challenge to get everyone to pull in the same direction. A prerequisite for success is that information is communicated through one single channel.
– We also felt that we wanted to intensify the flow of information. That's when we started looking for a communication system that could achieve just that. We then opted for this type of information screen and chose PLAYipp as supplier, explains Peter Lundqvist, Chief Marketing Officer at the Qmatic Group.
Met all requirements
Qmatic has worked with PLAYipp for a little over 3 years. Crucial for Qmatic when choosing a supplier was that employees in the organization could easily and quickly manage the content of the system themselves. It was also important that the supplier was geographically close and able to provide support quickly. These were all things that PLAYipp fulfilled. The rollout in the organization was done in stages, where the focus was primarily on sites within its own company, before Qmatic installed screens at its partners.
– Now we have a communication feed that all employees around the world see. The decisive factor is that we can always ensure that all employees receive the latest news and that everyone receives the same information at the same time, explains Lundqvist.
Quick communication
The information screens are used to quickly publish information to the entire organization but also to partners. A broad range of content is
published – everything from information about new business, new partners, updates from internal and external meetings, presentations of new employees, and an information feed with news from our website and LinkedIn.
– Besides the screens, we also have an intranet, newsletter and webinar for our sales people. For major things, we send out an e-mail to concerned employees, says Madeleine Stenlund, Global Communication Manager.
Ongoing evaluation
In order to constantly develop, improve and sustain interest, Qmatic conducts regular surveys among its employees about what they think about the information channel. The 2018 survey revealed that they wanted more film and information about new employees. To meet this demand, more film content has been published, a process for information about new employees has been introduced and they are constantly trying to vary the content and its appearance.
– PLAYipp's solution is a smooth, easy and fast way to communicate information to the organization, which is more fun than just sending out a regular email. The screens are by far the channel we share the most internal news through on a regular basis at Qmatic, says Stenlund.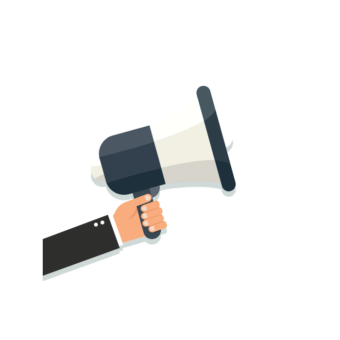 Operations
Qmatic systems improve and streamline travel for companies and organizations in the private and public service sectors.
Organization
Qmatic operates in over 120 countries. The head office is located in Mölndal, Gothenburg.
Enabler
PLAYipp's partner Simplify supports Qmatic with developing its internal communication within their organization and partners.
Used PLAYipp Since
The first screens were installed just over three years ago. To day 15 screens are installed within the Group and five partners.