We love integrations for
Digital Signage!
Integrations lower the number of hours spent on publishing the same information over and over again on several different platforms. With easy to use interface its a child game to make it happen in PLAYipp.
Best part? It's automatic each and every time after setup!
Facebook
Pick which page you want to show. The information is then published in ready-made widgets and you choose how many updates to broadcast.
Instagram
Showcase great pictures from your feed onto screens with premade widgets.
Twitter
By integrating Twitter with PLAYipp you will quickly broadcast your latest tweets onto digital screens.
YouTube
Play, share or even go LIVE, everything is possible with this integration.
Event-feed
How smart wouldn't it be to collect all social channels and broadcast them chronological in one integration? Well in our "social feeder" that's just what you do! Boom, bam, thank you, mam.
FastAPI
With PLAYipp and FastAPI you will take tenant communication to the next level. By integrating Fast API with digital SIgnage by PLAYipp you can quickly present the tenents on your screens. Best thing? It will automatically update when data changes.
Vitec
PLAYipps integration to Vitec gives real estate brokers, property owners and all other users of the Vitec system a great way of extracting information from Vitec and publish it on your screens.
Power BI
Pick among your Power Bi dashboards or reports and broadcast them to digital screens with PLAYipp. You can use several sources and schedule the content for your audience to see it when its the most relevant.
Facebook Workplace
With a few clicks, you will set up Facebook Workplace and be able to share it on digital screens with the help of PLAYipp. A great way to get more to see your information.
Microsoft Calendar
With this widget you pick data from all outlook/Microsoft calendars you got available and display them as either a slideshow or a weekly view.
Yammer
Start the integration, pick your topics and display them right on to your screens. All done in premade widgets.

Beework
Did you know that 1+1=3? At least when you decide to use both our Digital Signage solution with the prime platform for employee communication – Beework. Beework is an app to make co-working communication lightning-fast and easy to understand.

Microsoft Sharepoint
With this integration, you can share information from your intranet directly to the business. Engage your employees and let the right information be available both quickly and nicely!
We offer both Lists & Pages (beta).

Stock data
Now is the time to let others know how things are going for that stock that is important to you. Or why not a whole index or a whole stock market?
Homemade traffic integrations
PLAYipp has a deep understanding of the usage of public traffic integrations. Which sources are important to you? We could most likely help you get what you want.
Quick to update
Real time data
Easy to consume
PLAYipp API
We got our own API (application programming interface). Wanna integrate yourself? Just go a head, help yourselves!
Flexibel
Custom made
Full control
Features
Our software "manager" for publishing to digtial screens are filled with easy to use, efficient and smart features. What do you need?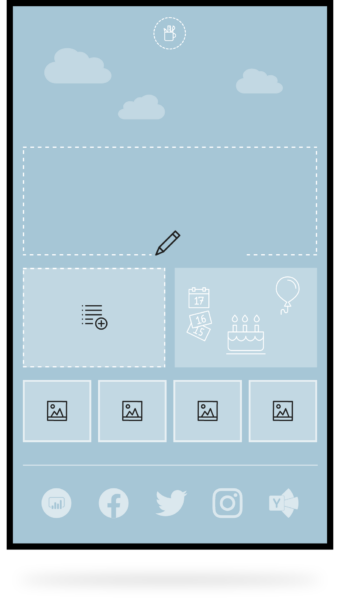 Cloud based
Easily control all screens from where ever you are.
Schedule content
The right content at the right time.
Layout areas
Showcase several different sources at the same time on the same screen.
Media libarary
All images, videos, documents and icons collected in one place.
Templates or your own layouts
Let your brand shine and create your own layouts!
Widgets
Loads of pre-made material through PLAYipps widgets.
Do you miss any integrations?
Send us your wishes, come follow our newsletter or social media to be the first to know when a new integration lands.
Ready when you need us!
You reach us by chat, email and phone, in both Swedish, English and Norwegian.
Free support
Loads of knowledge
Reply within 4h